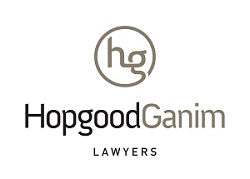 In my industrial and employment law practice, I find that business owners often need advice about difficulties they are experiencing with live-in workers, usually caretakers/ managers and sometimes couples. These types of arrangements, common in the tourism, leisure and accommodation industries, can expose employers to significant liability. However, with some planning, the risks are manageable.
Relationship breakdowns
While specific scenarios vary, a common theme is that, for whatever reason, the relationship between the employer (for example, the owner of a manufactured home park) and the worker or workers has broken down. By the time they seek legal advice, the employer is either looking for a quick exit strategy or has already gone about trying to terminate the relationships and, as a result, is facing legal claims.
The first step is to clarify details of the terms and conditions governing the working relationship, as the basic legal issues involved usually relate to:
terminating at least one employment relationship (or two if a worker couple is involved); or
terminating a contracting relationship; and
in either case, terminating a tenancy by which the worker or workers' accommodation has been provided.
The terms and conditions of the work/accommodation arrangement will, both directly and indirectly, dictate the employer's rights and obligations.
At this point in the dialogue, variations of the following issues sometimes arise:
There is no written work agreement – the agreement was done on a handshake.
Sometimes there will be uncertainty about whether the worker is an employee or a contractor.
There is no formal tenancy agreement for the worker's accommodation under the residential tenancies legislation.
In these situations the tenancy arrangements are usually unique in that no rent has previously been paid for the accommodation which, in one way or another, has been incorporated into the work arrangements.
It can be difficult to terminate the relationship quickly, with minimal legal risk, where the arrangements between the parties are verbal or vague. There is also a significant risk that the workers involved will seek to assert a number of potential legal claims, either early on in any process started for their removal, or immediately following their removal if that has already occurred.
Unpaid wages and entitlements
Workers who are, or are about to be, terminated will be motivated to look for ways to maximise the amount they are paid from their employer. Many will investigate whether they have been properly paid over the course of their employment and, rightly or wrongly, will conclude that they have been substantially underpaid.
In my experience, employers of live-in workers can have particular and substantial exposure to unpaid wage claims for a number of reasons, including the following:
The work may have been award regulated and the remuneration arrangements did not comply with the applicable award.
There is a potential for substantial liability because of the unsociable hours of work sometimes involved and the award provisions relating to overtime and penalty arrangements. I have seen claims where workers allege having been 'forced' to work very long hours to fulfil their responsibilities, resulting in significant underpayment claims.
Employers will sometimes argue that they have been given no credit for the value of the accommodation provided over the term of the agreement. Unless the arrangement has been properly documented, the employer won't be entitled to such credit.
If a worker couple is involved, both workers may make individual claims alleging that they were both engaged full time, when that was never the employer's intention or understanding.
Claims can be backdated for up to six years.
In appropriate cases, workers will be able to secure free and very effective representation from the regulator, the Fair Work Ombudsman.
Apart from liability for back pay, non-compliance with relevant wage and entitlement regulation can result in substantial civil penalties of up to $33,000 per breach. The Fair Work Ombudsman actively prosecutes non-compliant employers where significant breaches of safety net entitlements have occurred.
Unfair dismissal
The worker/workers might also bring an unfair dismissal claim. The exposure here – assuming a dismissal has occurred and the workers have access to the jurisdiction (not all do) – is generally for compensation up to 26 weeks pay, plus the direct and indirect costs associated with managing the claim.
Related claims can also be made. I once was involved in a claim by some retirement village managers, a worker couple, for an (unsuccessful) injunction to restrain their employer from terminating their employment and removing them from their accommodation, where the employer alleged that one of the couple (not both) were not performing satisfactorily.
For worker couples, if both are dismissed, both might make separate claims when, from the employer's perspective, they had never intended to employ both partners.
Workers engaged as 'contractors' rather than employees will sometimes also bring unfair dismissal claims, alleging that they were in truth engaged as employees, and that the employer's attempt to classify them as contractors is a 'sham' and should be ignored.
Relief from unfair contracts
For some workers engaged as contractors, an alternative jurisdiction exists by which they might seek relief from the operation of their contract if it is found to be unfair.
The jurisdiction is relatively new (dating back to the commencement of the Work Choices reforms in 2006) and its scope is still being developed.
However, in an appropriate case, the Federal or Federal Magistrates' Court can award unlimited compensation upon a finding that the contract was in some way or another 'harsh' or 'unfair'.
Unlawful discrimination
Where worker couples are involved, sometimes we see unlawful discrimination claims. These can arise where the employer seeks to terminate the engagement of both workers on the basis of conduct or adverse work performance by only one of them – for example, the husband.
In that situation the other partner – in this example the wife – may be able to seek relief on the basis that the termination of her engagement amounted to unlawful discrimination on the basis of her relationship with her partner.
Claims of that kind can be brought in any one of three different jurisdictions in Queensland. Again, the potential remedies available include uncapped compensation, including compensation for hurt feelings and, in some cases, the principal employer will be exposed to liability for a civil penalty of up to $33,000.
The injunction example mentioned earlier involved a claim of this kind, by the female partner of the worker couple.
Tenancy matters
Worker couples provided with accommodation are tenants of the property owner like any other tenant. Frequently, however, the requirements of the residential tenancies legislation in the case of live-in workers are not observed – for example, formal tenancy agreements are not made.
The practical issues for employers who have 'gone to war' with a live-in worker or workers is that they will want to remove the workers from their accommodation – and perhaps more importantly from the broader facility within which the accommodation is located – as soon as possible.
This may not be easy. Like other tenants, the worker will be entitled to be given notice to leave (in their case, one month), with the added complication that, in many cases, they will have no legal liability to pay rent in the meantime, and so will have no financial incentive to leave. Indeed, they might deliberately seek to entrench themselves to secure leverage for better outcomes on other claims of the kind mentioned above.
Managing the risks
While no relationship can be made bullet proof against legal claims arising out of failure of that relationship, much can be done by employers of live-in workers to minimise the potential for exposure to claims of the kind discussed here.
The risks mentioned can be minimised, if not eliminated, by taking the time to properly plan the relationship and comprehensively document that relationship by written agreement.
An effective agreement will help:
ensure from the employer's perspective that they are meeting their legal obligations (eg under industrial regulation);
define the rights and obligations of the parties, including their rights and obligations in the event that either wants to terminate; and
indirectly limit the types of claims that might be made between the parties in the event of a dispute.
Gold Employer of Choice – ALB magazine, April 2010
Finalist, Brisbane Law Firm of the Year, ALB Australasian Law Awards 2010
Safety News Team, Safety Alliance

We strive to bring you all the latest workplace safety and OHS news in one convenient location.